One of you loves to fish, the other one doesn't. So how can you plan a weekend getaway that will make you both happy? Come stay at Lucille's Mountaintop Inn & Spa, and while one of you is off fishing, the other can be taking advantage of our full service Spa. It's a win-win!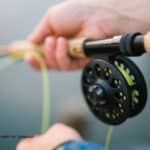 For the fisher, Lucille's is conveniently located to some of the area's top rivers and streams. (We wrote about several in a previous blog.) For instance, just 20 minutes away near Clarkesville is the Soque River, a stunning stretch of water with deep pools that are teeming with fish. The local guiding service there, Black Hawk Fly Fishing, offers half- and full-day trips and has staff who know the waters well.
Another good choice is Smithgall Woods State Park just outside of Helen, Georgia. Its home to Dukes Creek, where you'll find crystal clear water and plenty of large trout who will make catching them a challenge. Unicoi Outfitters, located in Helen, has been guiding on local waters nearly 25 years. They offer a full range of trips for those just learning about fly fishing to the more experienced anglers.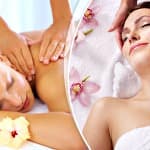 While one of you is off fishing, the other can be taking advantage of The Spa at Lucille's. The Spa offers a selection of soothing and rejuvenating services, such as massages, facials, wraps, and other special treatments. Or you could select one of The Spa special packages, like our Half-Day Relaxation Package that provides a combination of treatments, massage and lunch.
By the end of the day, you'll both be relaxed and happy!
Call today to secure a reservation, or book online!