Sometimes referred to as America's Stonehenge, the Georgia Guidestones is one of the lesser-known sites in northeast Georgia—and one of the most mysterious. Designed to function as a compass, calendar, and clock, it is the stones inscriptions that raise the most curiosity.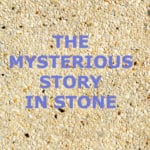 The Georgia Guidestones is located high on a hill in Elberton, Georgia—about an hour and a half southeast of Lucille's. The monument was commissioned in 1978 by a gentleman named R.C. Christian, who claimed to be representing a group of men. However this was not the man's real name, and the men who he said he represented have never been found. No one really knows why the Guidestones was built or its real purpose.
The 19-foot tall monument consists of six vertical granite slabs that are engraved with 10 guidelines, or principles, and reflect the mysterious Mr. Christian's fascination with the alignment of the stars, sun, and moon. Written in eight different languages—including Swahili, Arabic, and Russian—the engravings relate to governance, population control, man's relation to nature, and spirituality. The Guidestones is now owned by Elbert County.
Georgia Guidestones
1065 Gjuidestones Road, Elberton, GA
770-315-2241
Whether you're interested in notable sites, wineries, charming mountains towns, or just some much-needed R&R, you'll find it all nearby Lucille's Mountaintop Inn & Spa. Give us a call and book a stay soon!