Shoulders a little tensed up? Exercise leaving you sore and achy? Body feeling older than it should? Sounds like you need a trip to The Spa at Lucille's! Treatments at The Spa are designed to soothe you from head to toe, and everything in-between.
Just the drive up to The Spa at Lucille's—a mountaintop setting in historic Sautee Nacoochee, Georgia—is enough to elicit "aahs."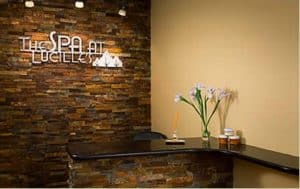 Step inside the Spa and the feeling is rewarded with an environment designed to calm, with a light and airy feel and modern treatment rooms that ease you into relaxing.
The Spa at Lucille's—which is open to everyone, not just guests of the Inn—offers a full range of treatments, including a selection of facials, skin treatments and wraps, hand and feet treatments, and eight varieties of massage.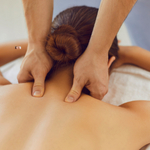 So whether you need to have some kinks worked out, relieve built-up stress, or just want to feel rejuvenated and cared for, you'll find a complementary treatment.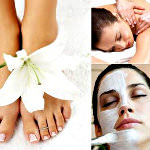 Visitors can book individual treatments, or choose one of our combination packages, such as the popular Relaxation Package that offers a 55-minute massage with a 30-minute anti-stress facial. Other choices include the Two-Hour Bliss Package, Serenity Package, Love in Paradise Couples Package, and a Half-Day Relaxation Package.
The Spa at Lucille's
Open daily, from 9:00 a.m. to 5:00 p.m.
706-878-5055
Spa services are by appointment only
Treat yourself or a loved one to a little TLC at The Spa at Lucille's. Better yet, come stay for a few days and really relax!