Not far from Lucille's Mountaintop Inn & Spa is an area of northeast Georgia known as Apple Alley. It's a scenic stretch of road along Highway 52 that's about 10 miles long and chockfull of apple orchards. Autumn is an ideal time to go exploring there.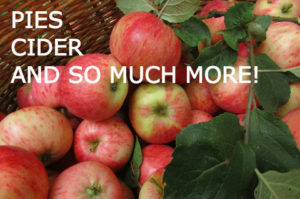 The little town of Ellijay, Georgia, is at the heart of apple action, claiming seven different apple houses. If you think like I do, that translates to apple pies, apple cider, apple butter… you get the idea!
Sip a cider slushie at R&A Orchards where you'll find fried pies and fritters. Homemade applesauce is a specialty at Aaron Family Orchards, along with delicious Dutch apple preserves and apple chutney. Apple cider doughnuts are just one of the delights at the popular Hillcrest Orchards. And these are just three stops on the road to apple-icious. You'll find even more apple locations (11 in all) on the route.
Each destination has a variety of homegrown apples for sale, and most also offer baked goods and ciders as well. For those of you who enjoy getting out into the orchards, most have pick-you-own options.
Come mid October, the area celebrates the fruit big time with the Georgia Apple Festival. In addition to apples in every sweet way, there will be more than 300 craft vendors, an antique car show and a parade.
Georgia Apple Festival
October 14-15, 21-22, 2017
Eliijay Lions Club Fairgrounds
1729 South Main Street, Eliijay, GA
706-636-4500
We're big fans of using local apples here at the Inn, where they show up in some of our nightly desserts and breakfast muffins. It's all part of sharing the best of Georgia Mountain life with each of our guests.