Summer is the perfect time for a little R&R. So that's what we've been doing—renovating and redoing!
Room 6 has been our latest project here at Lucille's Mountaintop Inn & Spa and we're proud to say, the results are smashing. Take a look.
Note all the great light from a wall of windows, and that magical mountain view. Two new comfortable reading chairs swivel around so you can take in the awesome scenery.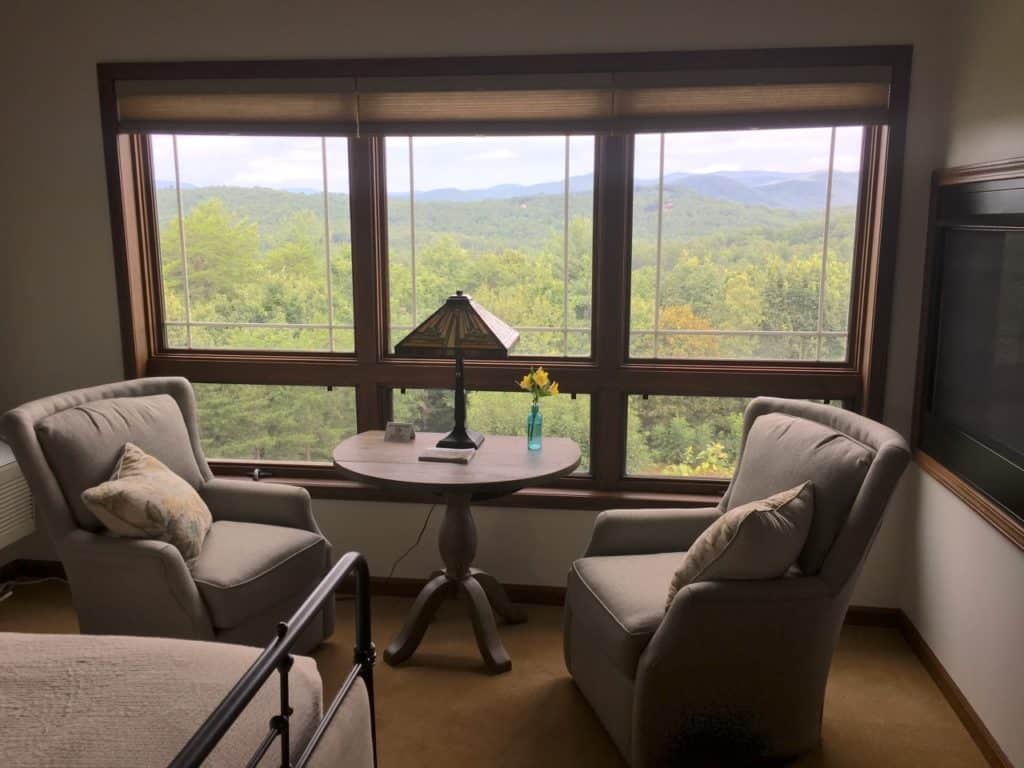 Take a closer look at the cushy new bed, and a writing desk so you can check your emails.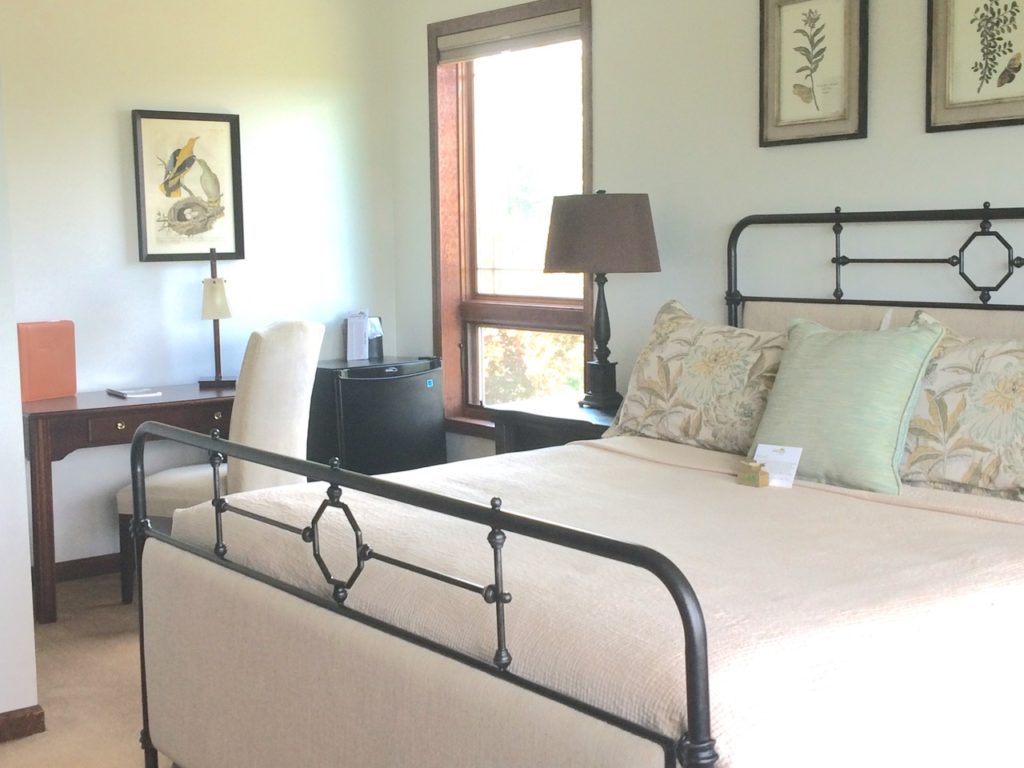 Don't you love the fireplace? The best part is that it's a pass through, so you can enjoy it while soaking in the tub too.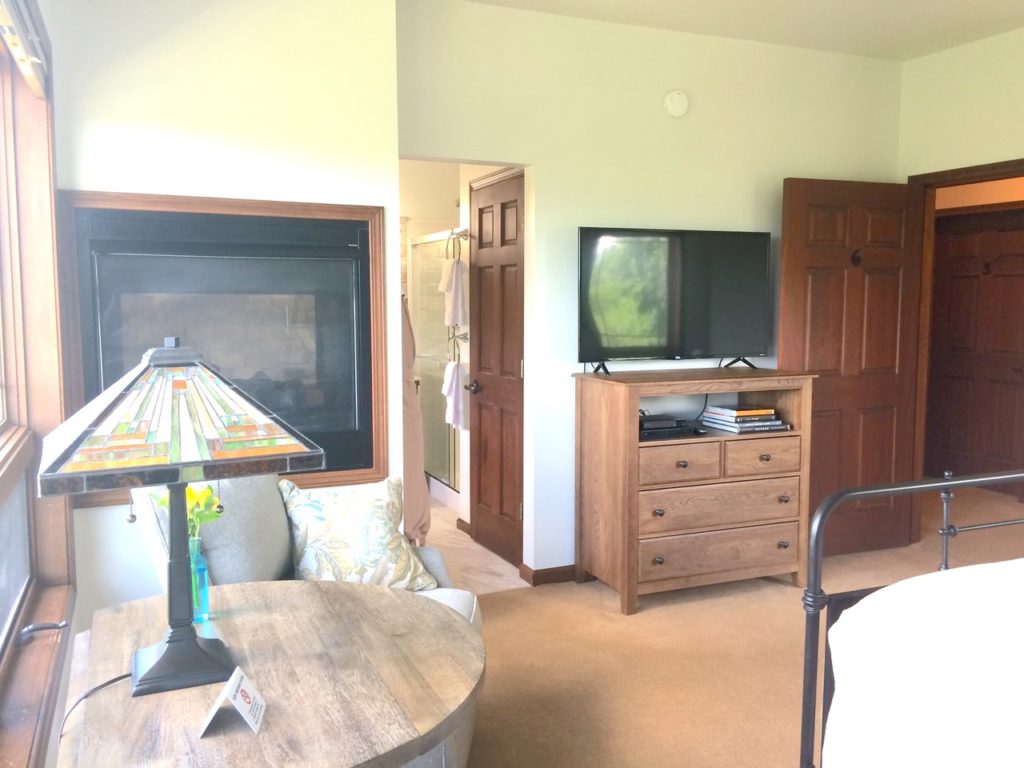 Here's the view from the bathroom. And speaking of views, there's quite a stunning one out the window!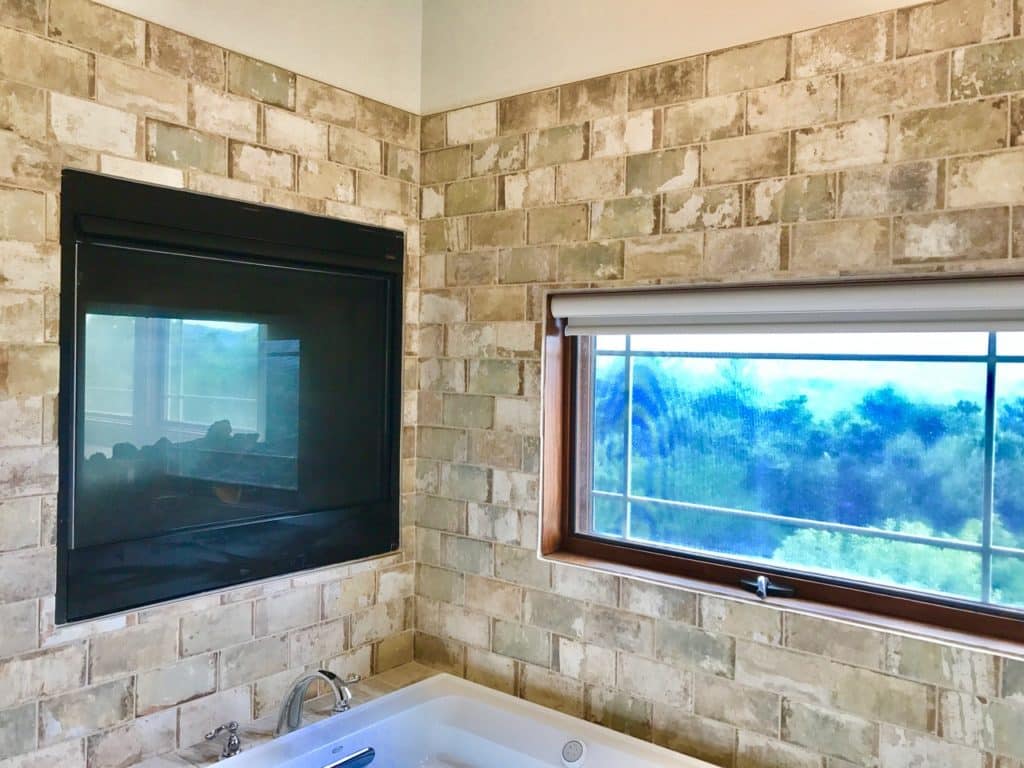 The entire bath is now super luxurious, including this wonderful tub, a top-of-the-line bubble jet. Ahh, that's the life!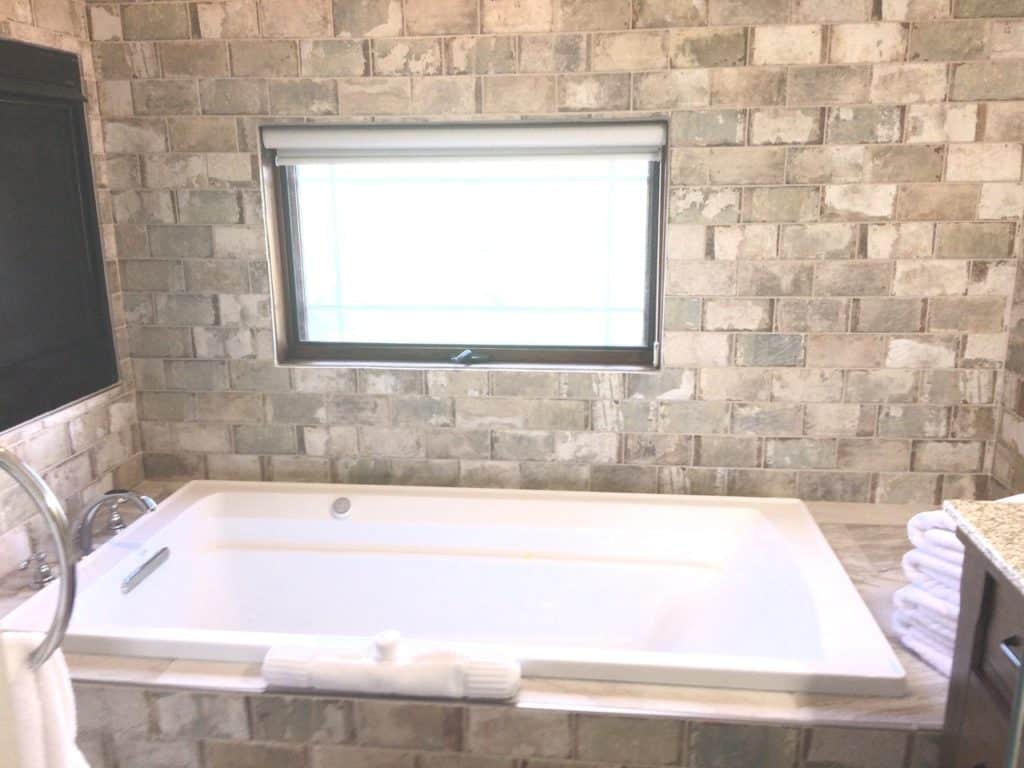 Now it's time for some real rest and relaxation. Room 6 is ready and waiting for you!
Click here to book your stay.