We've been changing a lot more than sheets here at Lucille's! We've been busy updating guest rooms to make them fresher and more modern. And we added a gazebo on the mountaintop that is an ideal spot for enjoying your morning cup of coffee or sipping wine at sunset. Take a look.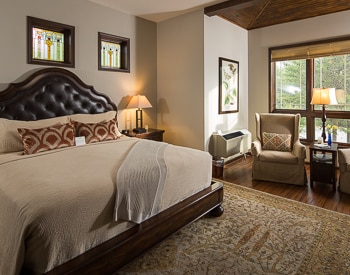 With new high-end furniture and fixtures, Room 1 (above) looks downright elegant! This main level room is handicapped accessible and overlooks the pretty Koi Pond.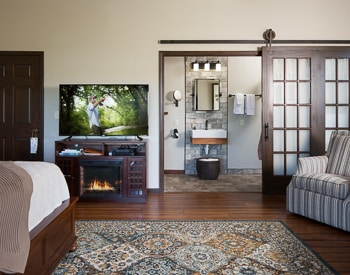 This is the ground floor Room #2, super spacious and now superbly redone! It has spectacular mountain views, direct access to the back porch and the Inn's only queen bed.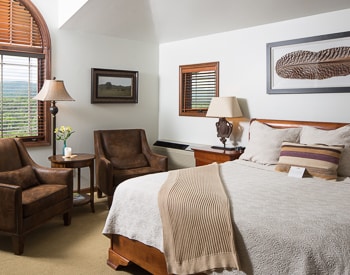 Now there's even more to love about Room 9 (above) and its new bath—like being able to enjoy majestic mountain views while soaking in the Jacuzzi tub.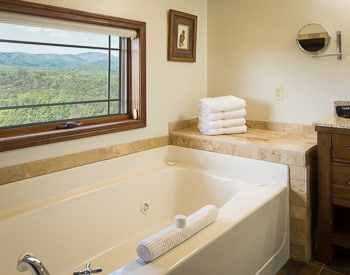 Like Room 9, Room 10 has a great view from the tub, plus one from the bed and one from the sitting area!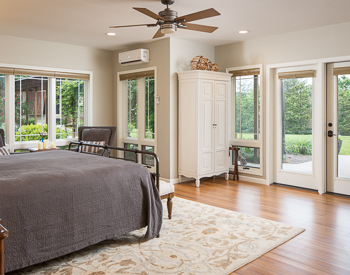 Bright and light with windows galore, the Garden Suite's new luxe look (above) is oh so inviting.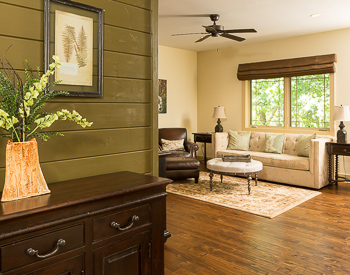 Shown above, our new Apartment offers lots of space in a quiet setting.
Read all about it here.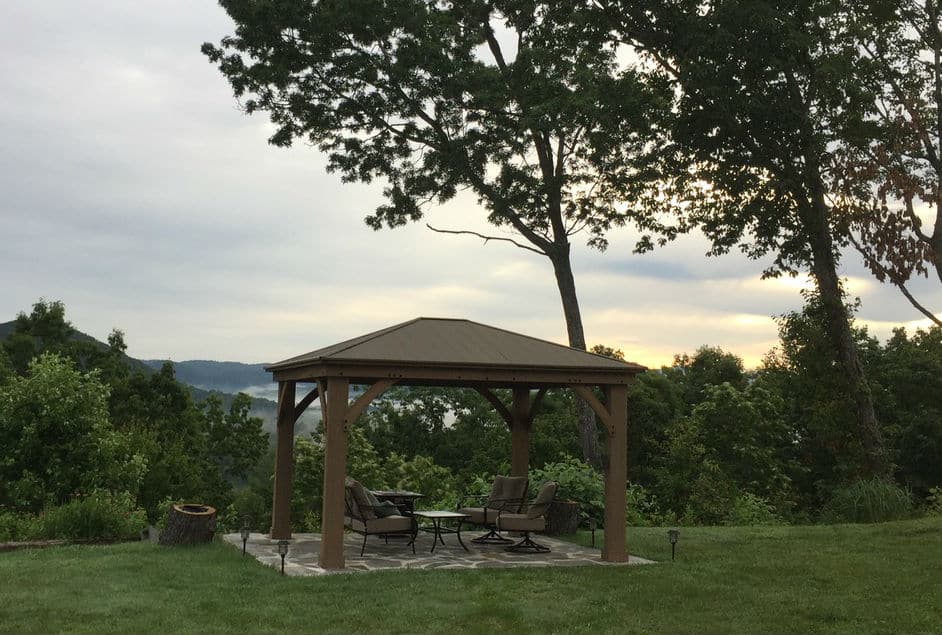 And finally, our new Gazebo. Isn't this just where you'd love to enjoy your morning coffee?
Call Lucille's Mountaintop Inn & Spa and book a stay soon!