You don't have to be a CPA to feel the aches and pains of tax day! Whether it's your neck and shoulders, or your entire body crying out for relief, make a date with the Spa at Lucille's.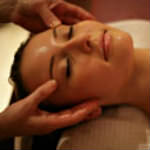 The Spa at Lucille's specializes in traditional and custom treatments designed to soothe away stress, and reenergize and refresh you. The Spa's warm tones add to the calming feeling, as does the gorgeous Blue Ridge Mountain setting. Another nice part of our treatments? All the products we use are 90- 99% natural, and parabin and sulfite free.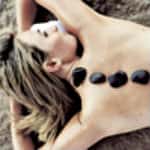 A few of the treatments we offer include a Warm Stone Massage where the penetrating heat of the stones works deeply to relax muscles and melt away stress. Our Cranio-Sacral Massage uses subtle motion to ease away emotional and psychological stress and help correct the body's rhythm. And our Feet in the Clouds treatment gives feet some much-needed TLC, leaving them soft and revitalized.
Come visit the Spa for the day or really be good to your body and mind, and book a room for the night. That way we can pamper you even more, with evening dessert and a delicious breakfast in the morning.
Check out all our treatments and packages, then give us a call and make a date. It may be the first time you look forward to tax season!