In a matter of weeks, the fields of Lavender Lamb Farm in Cleveland, Georgia, will be in brilliant bloom, offering a perfect occasion to visit.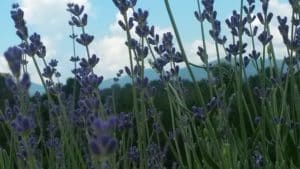 Founded in 2016 by Susan and Herb Lamb, the farm encompasses rolling hills with beautiful mountain views, a picturesque country setting that is ever more enticing when the lavender is in bloom.
You can visit the farm on Saturdays, March through December, and check out the array of specialty lavender products produced at the farm. Available are lavender soaps, lotions, shampoos, lavender eye pillows, hand warmers, Victorian wands, and more giftable items.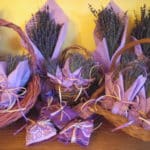 On Saturday, June 17, 2017, the Lavender Lamb Farm will be hosting its Lavender in the Mountains Festival, a day-long celebration of all things lavender. It's a great chance to soak in the pretty views, pick up lavender bundles to take home and dry, sample lavender culinary treats, watch demonstrations, and even create your own lavender-inspired craft. Admission is free, but there will be a slight charge for some of the activities.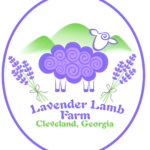 Lavender Lamb Farm
176 Bugle Drive, Cleveland, GA
706-865-0510
Saturdays, March – December, 11:00 a.m. – 5:00 p.m. (Other times by appointment)
Lavender in the Mountains Festival
Saturday, June 17, 2017
11:00 a.m. – 5:00 p.m.
Free admission
Spring and summer is an especially wonderful time here in the mountains, with a flurry of festivals and things to do. Come stay with us at Lucille's Mountaintop Inn & Spa, and take it all in!
PHOTOS COURTESY OF LAVENDER LAMB FARM.